Nsya Lodge has all that you could wish for during your visit to Tanzania's spectacular Great Rift Valley. The lodge has beautiful spacious gardens and is set amongst an Acacia Forest.
Nsya Lodge is situated in Mt wa Mbu just 5 minutes drive from Lake Manyara and 2 hours drive from Arusha. You are guaranteed a warm welcome at Mt wa Mbu's most relaxing stopover; in Mto-wa-Mbu; on the doorstep of Lake Manyara National Park and only a stone's throw from Tarangire Park and Ngorongoro Crater. Great hospitality and service provided by a dedicated team to cater for your need to experience wild Africa.
Welcome to Nsya Lodge our staff and management will assure you a pleasant stay with wonderful memories to take away with you!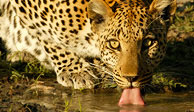 TARANGIRE NATIONAL PARK
For many people who have spent years in the African bush, Tarangire is their favorite national park on Tanzania's richly endowed northern circuit.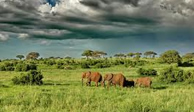 LAKE MANYARA NAT.PARK
Looking down from the western Rift wall along the road tot is easy to see why Lake Manyara National Park was once described as "The Emerald of Africa".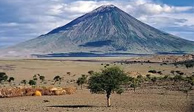 LAKE NATRON
This spectacular area sits just north east of the Ngorongoro Crater and forms part of Africa's immense Great Rift Valley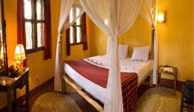 ACCOMODATION
Our accommodation consists of 10 African style cottages and 3 additional luxury tents, all of which have en-suite bathroom, toilets and electricity.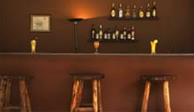 BAR RESTAURANT AREA
Our restaurant, with wide verandah, provides a mouth-watering selection of meals, including specialty Indian food as well as international and local cuisine.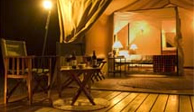 LOCAL AREA
Nowhere else in Tanzania have so many different tribes gathered in such a small area. Many people have still kept their traditions.